Jeremy Ford. F.I.G.A, B.W.S, Cert. Ed.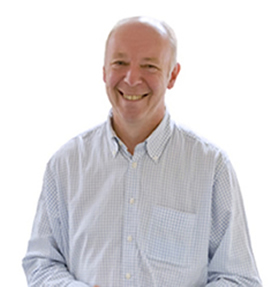 I studied Graphic Design at Southport College of Art, (1972-5) and Illustration at Harrow College of Art, London
(1975-8) and have been a professional Artist and Illustrator since then, working on a wide variety of books, magazines, and greeting cards.
I undertake commissions in all paint media and have done work for The Royal Horticultural Society, Bradford Exchange Limited Edition Plates, RCA Records, The British Tourist Authority and American Express Travel Guides, amongst many others.
I have made many DVDs on painting in watercolour and pastel, and contributed to numerous art books. I am regularly in demand as a teacher and demonstrator and have a Certificate in Education (Post 16.)
I demonstrate painting at many popular art events, and am available for step-by-step workshops and demonstrations to art groups.
I have demonstrated for St. Cuthbert's Paper Mill, the makers of Bockingford and Saunders Waterford watercolour papers, and was Senior Tutor and Principal UK Demonstrator for the Michael Wilcox School of Colour, and I frequently demonstrate for the S.A.A. (Society for All Artists)
Experience and Qualifications.
I am located in Ackworth, West Yorkshire, U.K. and with over thirty years of teaching experience I am well qualified to help you to learn and enjoy painting in a friendly informal atmosphere.

I tutor Painting Holiday breaks and popular workshops in watercolour, oils, acrylics, pastels, and gouache to art societies and clubs throughout the U.K and abroad.

If you or your club would like to arrange a workshop, you can E-mail by clicking here
I am a demonstrator for the Michael Wilcox School of Colour, and I frequently demonstrate for the S.A.A. (Society for All Artists)
I am a former President of the S.A.A. and most of my products can be purchased online. click here: SAA